Fellowships and Ministries Held Exhibition at GA 2017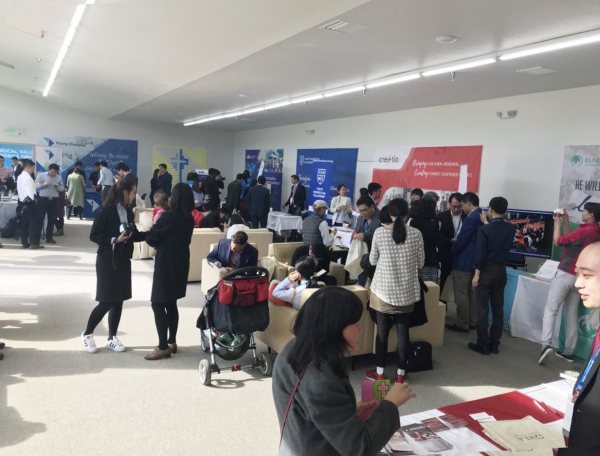 On the third day of the World General Assembly 2017 delegates were given the opportunity to inquire and be part of the WOA ministries and fellowships in an exhibition held in the courtyard of Olivet University Riverside campus.

The booths were all prepared by the ministry for the purpose of offering broader understand of their ministry's mission perspective and works. Furthermore, this is a great chance for the attending delegates to establish great relations with the ministry leaders to strengthen and develop their various ministries in their counties. Hundreds of delegates were gathered in the courtyard.

Like Us on Facebook
The delegates were given various prizes and giveaways such as candies, t-shirts, bags, and other products from different ministries. There were video presentations, various testimonies from the ministry members, prayer board, web design offers, pamphlets, fliers, and more.

Ministries offered games and other entertaining works to interest members to join and reach out to their ministry. Saint Luke Society provided medical treatments. Elim Center gave prayers to strengthen hope and spirituality. Various ministries gave away information and ways to improve and strengthen their mission and finance.