US Church in Atlanta Holds Cultural Outreach Event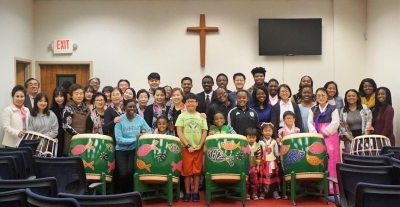 On March 26th, Atlanta Bethel Community Church had a Sunday service and Korean Culture Day with the new attendees. During the fellowship, the church was packed with more than 50 people with full of grace after the service.

Like Us on Facebook
In the service, Pastor Anderson Kim delivered the message on Luke 24:13-35, titled 'The Lord has risen and has appeared'.

He delivered the message on the true meaning of cross and resurrection, the gospel, and encouraged to be lowered themselves and serving to recognize Jesus Christ all the time.

The new students who attended shared that they enjoyed the message and fellowship. Many students are learning bible study on campus with the ministers.

After the service, the church celebrated the 'Korean Culture Day'. The members of the church, Blue Sky team performed a beautiful traditional dance, body worship, Nanta (Drumming) and raffle and gits. Afterward, a church member followed with an intermission dance and children showed their talents through cellos and violin performance.

It was a fun and exciting day to see not only performance but also members and new visitors united in church.